Chambers and Partners, European Edition
"A serious and rigorous team, which provides punctual advice." – Chambers Europe, 2015 Edition
Legal 500 EMEA
"The team handles cross-border regulatory and transactional work. The team co-heads are Bruno Leroy and Andreea Toma, who 'foresees any difficulties'." – Legal 500 EMEA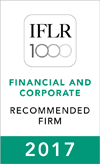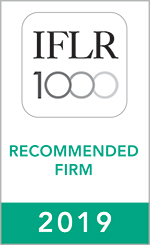 Corporate and M&A is an essential practice at Leroy şi Asociaţii. Our team is highly experienced in advising on domestic and cross-border transactions, including mergers and acquisitions, joint ventures and equity investments or divestments. Our transactional work includes advising publicly held or private corporations including small and medium sized enterprises, on a broad range of corporate issues.
Leroy's Corporate and M&A lawyers have acquired in-depth experience and knowledge in specific industry sectors. Our team successfully combines their legal skills with a unique understanding of the regulatory framework and commercial issues specific to such industry sectors.
Corporate establishment, restructuring and corporate governance
Our lawyers have extensive experience in assisting local and international corporations with respect to setting-up subsidiaries or branches, drafting by-laws, as well as assisting and representing the clients during incorporation procedures.
Our team advises on corporate matters, including various corporate restructuring procedures and related transactions, such as mergers, spin-off and partial business transfers.
Our lawyers advise on all material aspects of the day-to-day operations of clients, tailoring our advice according to the specific needs of each client (such as drafting and negotiating contracts or advising on contractual performance issues). We also assess compliance matters, in particular for our clients acting in highly regulated industries.
Mergers and acquisitions
Our team advises on domestic and cross-border mergers and acquisitions, assisting in structuring complex transactions, performing due diligence investigations, preparing transaction documentation, assisting on bidding procedures and/or direct negotiations.
We have an extensive experience in assessing and advising on key legal issues related to the implementation of a transaction.
Our team has been involved in major privatisation programs in Romania, in particular in the energy and financial services sectors, assisting and representing local and international investors throughout the stages of the privatisation process.
Private equity
Our team advises major investment funds on both investment and divestment transactions in various industries.
Capital markets
Our lawyers advise on corporate law matters and securities related regulations relevant to publicly held companies and are experienced in handling all aspects of transactions involving companies listed on the Bucharest Stock Exchange.
We advised the purchaser on the first significant voluntary takeover of a Romanian company listed on the Bucharest Stock Exchange and assisted the selling shareholder in the largest successful IPO of a private Romanian company on the local capital market.
Joint ventures
We assist foreign investors and Romanian entities in negotiating and drafting joint-venture and ancillary agreements, including the implementation of high profile public private partnerships in various industries.
Representative highlights:
Advising the world's leading dairy products company on the acquisition of Albalact, the largest Romanian dairy producer and on all transactional, regulatory and antitrust aspects of this deal. This transaction is the first significant voluntary takeover bid carried out on the Bucharest Stock Exchange followed by the squeeze out of the minority shareholders.
Advising an international financial institution in connection with the financing of MedLife Group and the initial public offering (IPO) and listing on the Bucharest Stock Exchange of MedLife SA.
Advising a company specialising in resources optimization, operations restructuring and production enhancement techniques on all legal matters in connection to the acquisition the local subsidiary of a leading international service provider to the oil and gas production and processing industry.
Advising the European leader in engineering and technology consulting on all legal matters in connection to the direct acquisition of all shares issued by one of the leading IT Romanian companies providing software services and solutions. The deal involved a complex legal analysis of the target companies' business contracts, notably dealing with the provision of customer oriented software.
Assisting the Romanian subsidiary of a France-based group, present in the sectors of cosmetics, textile-clothing, household and nutrition products in connection with the acquisition of 100% of the share capital of a distributor in Romania operating 40 stores.
Advising a leading French retailer on the acquisition by way of share and asset deals of 20 hypermarkets located in Romania from a major German retailer.
Advising the world's leading dairy products company on the acquisition of LaDorna, a prominent brand in the dairy market in Romania.
Advising a major French insurance company on the acquisition of three Romanian insurance companies and their subsequent merger.
Advising a leading French car manufacturer on the acquisition of 51% of the share capital of a Romanian state owned car manufacturer.
Advising a leading German utilities company on the acquisition of a 51% stake in a national gas distribution company.
Advising a major Spanish group in the flat carbon steel sector on setting up a joint venture for the construction of a steel production factory.
Advising an international organisation on the partial divestment of its stake in the leading Romanian medical care services company by way of sale to a private equity fund.
Advising an international development bank in connection to its first equity investment in a private Romanian corporation.
Advising two Romanian subsidiaries of European groups on the sale of their car dealerships by way of transfer of business agreements.